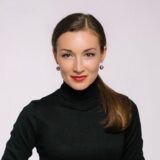 Emeka graciously accepted the invitation from the Diversity and Inclusion Office at the Department of National Defence to be the speaker for the "Lifting as You Lead Mentoring Circles" program offered to all Government of Canada employees. He led the special enrichment session on personal development and career success for over 500 public servants. The information and practical advice shared by Emeka met a great positive response from the audience.
Emeka went above and beyond by recording an additional after-session video where he meticulously addressed all the questions sent to him by the session attendees.
As the 2022 cohort program organizer I highly recommend Emeka as a speaker due to his high-quality service, invaluable input into public servants' success, and personal dedicated attitude to the work.